The Top Five Best-Selling LoRaWAN Sensors to Sharpen Your Industry's 'Senses'
AUGUST 14, 2019 | written by ALAYKKA FOWLER
Integrating IoT (Internet of Things), especially through using sensors, in business operations has increased drastically over the past years.
In fact, statistics say that by this year, there is an expectation that 92% of industrial organizations will implement some form of IoT in their business. Specifically, at present, 68% of business heads utilize IoT for maintenance and monitoring, while 54% use it for remote processes and operations.
Speaking of sensors, there are currently a lot out there that serve various needs in the industrial sense. From temperature monitoring to water leakage detection, they can help boost operational efficiency and enable informed decisions for the betterment of organizations. However, not all sensors are created equal. This is why we created a list of the top five best-selling LoRaWAN-connected sensors from the ThingPark Marketplace.
Read on to discover these connected devices and what makes them stand out.
Leaks and water damage are the last things that you probably want to deal with in your industrial infrastructure. Initially, little spots on different surfaces may be negligible but as time passes, this can cause damage, especially to equipment. Moreover, server rooms and data centers are of no exception when it comes to possible water damage. This is because they highly utilize water in their cooling systems and once a problem arises, it could cause flooding.
For these reasons, it is ultimately essential to utilize sensors that will alert you at the first sign of water leakage. And the Senlab DTM Outdoor Water Detection Sensor does this well.
Its water cable detection enables the discovery of water presence on the floor. Additionally, this smart wireless module runs on the LoRaWAN connectivity protocol and sends out a notification once it detects water leakages. What makes it truly competitive are its best-in-class features which include long battery life (20 years), rich data content (through datalogging), radio performances, and its advanced set of functionalities. Finally, it covers a wide area of up to 15km, perfect for even outdoor use, and is both local and public network compliant.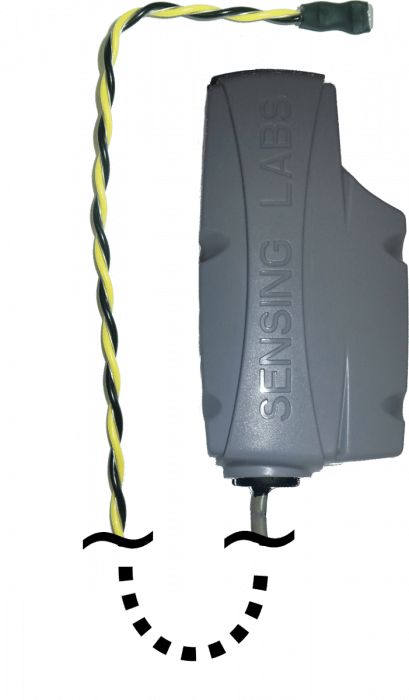 Imagine a time when you can easily find lost keys or track your lost pets. How about quickly knowing where your injured workers are in case of emergency? Well, let this escape from your thoughts because the Abeeway Micro Tracker can make this happen for you. Despite its miniscule size, this tracker has widely flexible functionalities both fit for either personal or business use.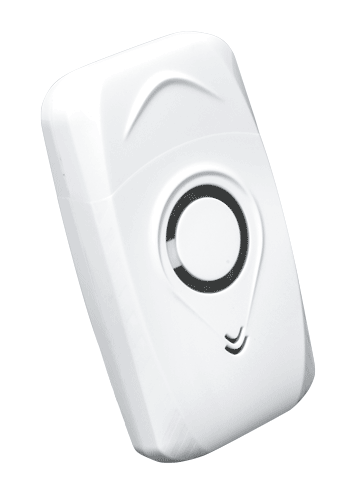 Running on not just one, but multiple modes of connectivity, the Abeeway Micro Tracker is perfect for both indoor and outdoor use, even in deep enclosure or extreme weather conditions. It combines LoRa, GPS, low power GPS, WiFi sniffing and BLE to ensure continuous connectivity at optimized energy usage for a multitude of use cases. Additionally, this ability to adjust connectivity modes according to use case strikes a balance between battery usage and device performance optimization. All these powerful features are combined with a highly durable casing, exhibiting an IP64 waterproof characteristic and the ability to withstand changing temperature and humidity levels.
Best of all, this connected device is light-weight and pocket-friendly giving you the peace of mind you need whatever and wherever your valuables, loved ones, or workers (in the case of industrial usage for emergencies) are. 
If there's anything more important for a business or any other establishment aside from profits, it's customer satisfaction. These days, there are countless ways to determine this, including surveys and reviews. However, the challenge that any organization faces when it comes to gathering feedback is motivating end-users to accomplish the forms or rating tools that they send out. Let's face it – people's patience is so short these days that they would not probably be willing to answer even just a three-item questionnaire. 
Smilio solves this by offering a solution that takes essential feedback in real-time at a simple push of a button. All target users have to do is choose from multiple buttons their rating of a particular service or the type of feedback they want to give for a certain kind of equipment or service. 
Businesses can obtain this information through wireless LoRa connectivity, which eliminates the need for WiFi or 3G. Data is then transmitted to a third-party application providing the management access to customer satisfaction levels or equipment/facility status. In addition to this, this waterproof (IP64) device has "Proof of Presence" technology, which is an integrated sensor for timestamping staff interventions. To top this off, the Smilio Action Multi-Services Connected Buttons is completely customizable (appearance-wise) and comes with treatments against bacteria, UV, and scratches.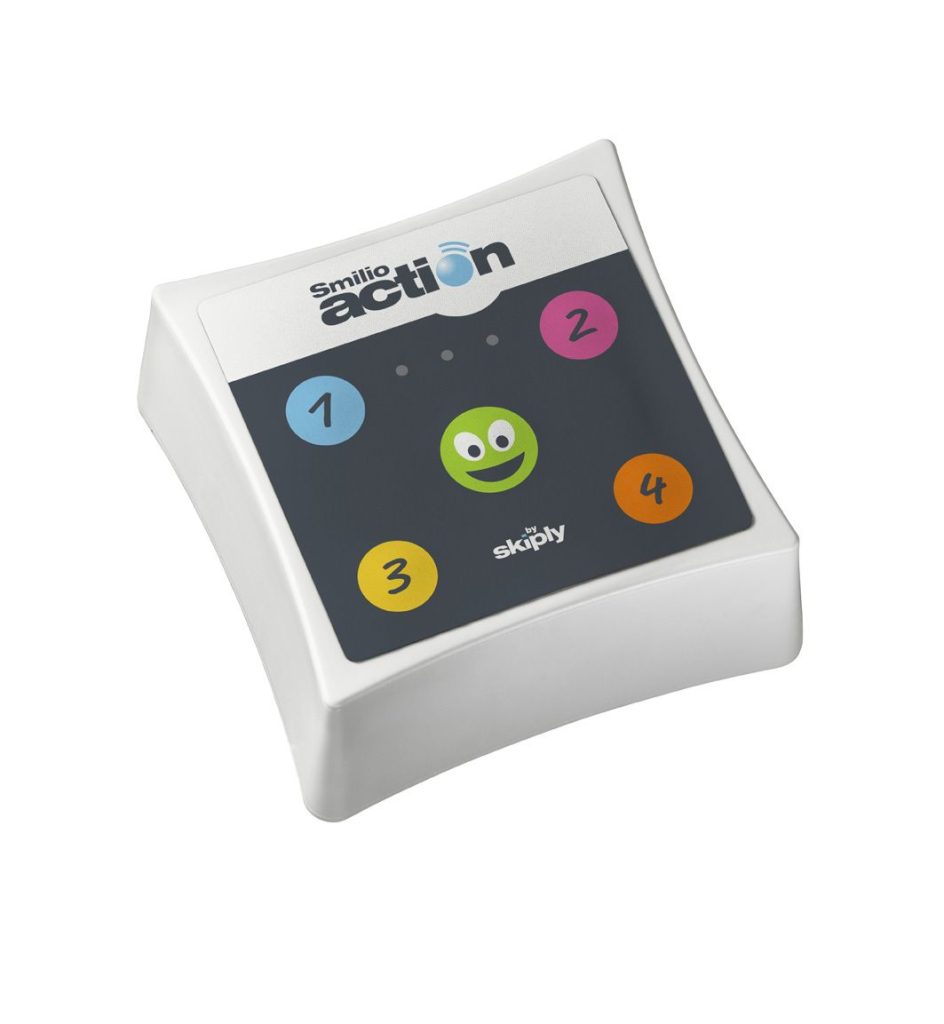 There is no denying that healthy crops are vital for a farm's success. This is why it is highly essential for farmers and owners to have a 360-degree view and monitoring of their farms' health. With properly timed and applied irrigation, farmers can keep crop distress at bay. In order to do this, there should be adequate and efficient soil moisture and temperature monitoring for plantations.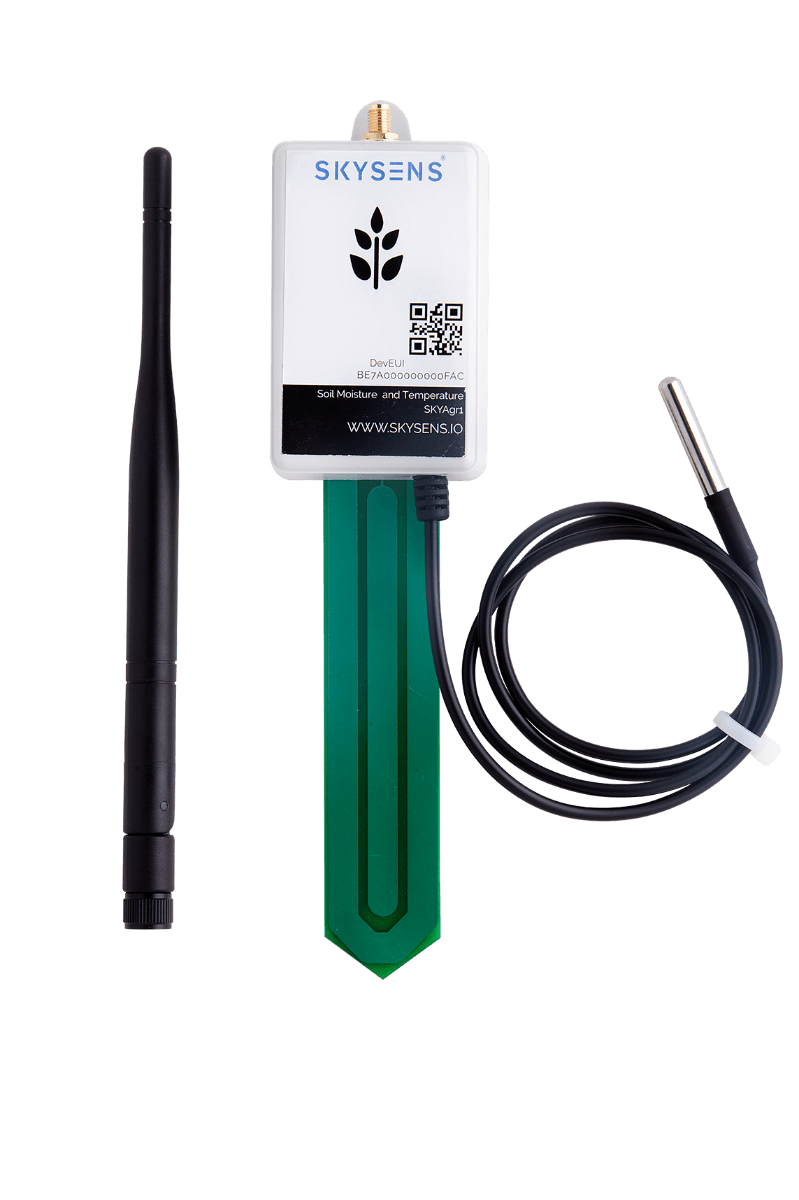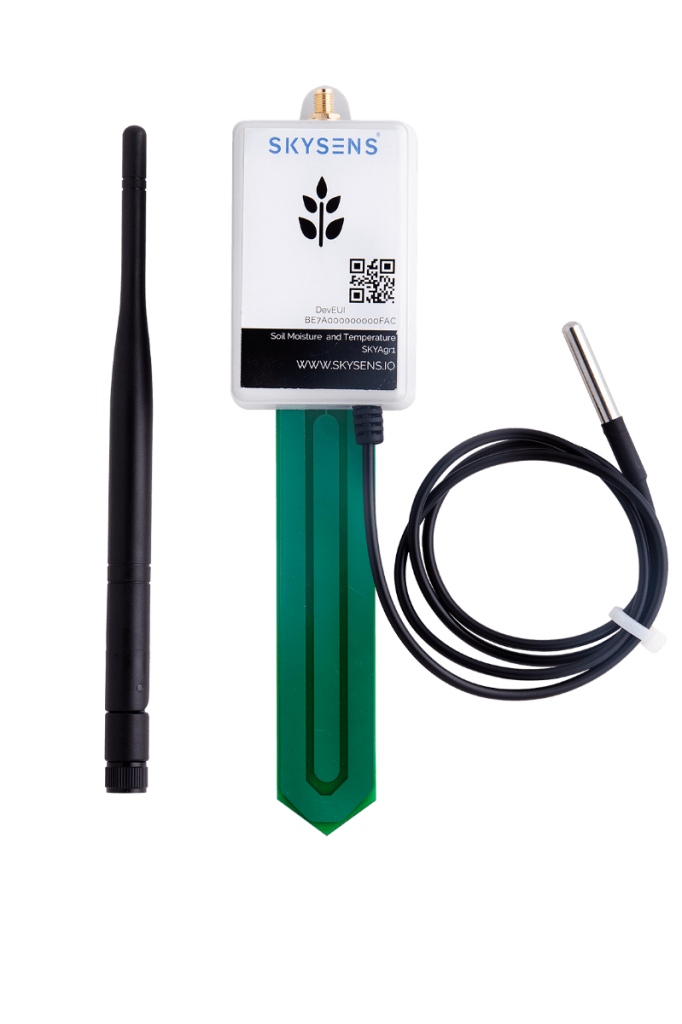 A great way to ensure sufficient soil monitoring is through using a connected device that communicates environmental data to the end user – and the Skysens SkyAGR1 is one of the best sensors that can do this. Powered by LoRaWAN connectivity, it is ideal for large-scale agricultural use as its battery lasts up to 10 years and can measure soil temperature of up to 90cm in depth which is where most plant roots are at. 
More than this, what's really great about this soil moisture and temperature sensor is that farmers can either choose between a percentage or moisture level reading. Skysens recommends the latter because this tool has 5 levels of measurement, i.e. Dry+, Dry, Normal, Wet, and Wet+, whose output is a percentage display with 5%-10% accuracy. Use this waterproof device for both indoor and outdoor spaces, like agricultural fields, greenhouses, or home gardens. Most of all, it works in multiple regions across the world! 
In the business of perishable goods, especially those that are sensitive towards fluctuating temperatures, the great challenge lies in monitoring. It is tricky to properly maintain temperature levels, however, doing so preserves the optimal quality of goods, especially in transport. Improper temperature monitoring and maintenance can lead to good spoilage or damages which can then impact the profitability and efficiency of cold chain-engaged businesses. 
To avoid this, it is vital to have the right temperature sensor in place and the JRI LoRa SPY T2 Freezer Temperature Sensor is exactly that. This wireless LoRaWAN-connected sensor is part of JRI's MySIRIUS monitoring solution that enables effective cold chain monitoring and maintenance through high precision data loggers.
This connected device sends gathered data to the JRI Cloud. In case of surpassing set thresholds, it notifies businesses in real-time through e-mail, SMS, or voice messages. Meanwhile, this handy device can be easily mounted outside cooling equipment such as climatic and thermostatic chambers and freezers. Once it is set up, end-users can then conveniently view information on the sensor's large LCD screen. 
Making well-informed choices with the best LoRaWAN-connected sensors
Sensors can take your industry to a whole new level by equipping you with added vision to variables that can incredibly impact your operations.
In fact, these are important components when you want your organization to undergo optimal digital transformation. For this reason, it is only fitting to choose which sensors would be the best to use based on the nature of your field and your requirements.
Aside from this, the kind of connectivity the devices use plays a vital role in helping you achieve the functionalities that you need. In the case of large-scale organizations and industries, LoRaWAN is ideal. Its long-range, low-power nature enables sensors to gather information effectively minus the overly costly investment and regular maintenance.
Sharpen your organization's senses by using quality sensors with the right connectivity. Through this, you can better make data-driven decisions and optimize your operations leading to lower costs and higher profitability. Indeed, the more informed you are, the more ideal actions you can make.
Like what you read? Share this article on social media:
We'd love to hear your thoughts. Share your insights in the comments section below.