Leading IoT sensor provider Clickey scales up its workplace management solutions with Actility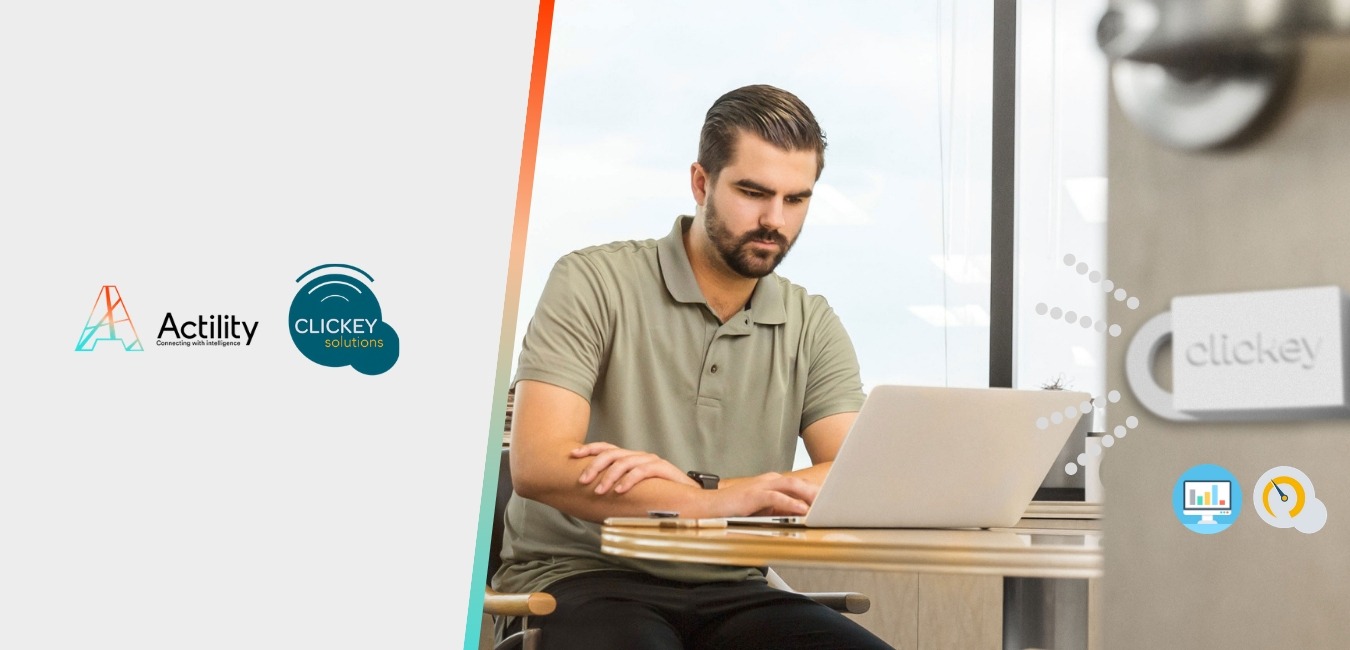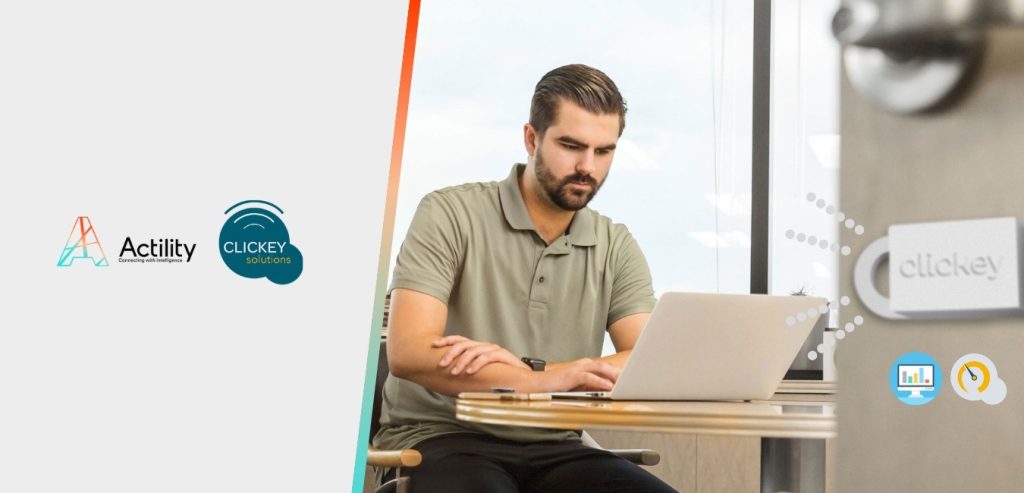 PARIS, France – Actility proudly announces Clickey's transition to the ThingPark LoRaWAN platform to enhance workplace efficiency through their smart sensors in the Netherlands.

The future of smart buildings with Actility and Clickey is now. Clickey, one of the pioneering providers of IoT solutions for businesses, has chosen Actility to power their smart sensors for connected buildings in the Netherlands. This is in line with their intention to further scale their device deployments across their customer-base.
As Clickey's business expands, they recognize the need to transition from an open-source LoRaWAN server to a more secure, scalable solution from Actility. Because Actility has a track record for managing large-scale networks, it makes it an ideal platform for deploying even over 100,000 devices with a high level of reliability and security.
Currently, Clickey has provided sensors with Actility LoRaWAN connectivity to a top European building and construction services provider. These sensors, which were branded BeSense as part of the building company's initiative, gather specific information, such as occupancy, temperature, and air quality in buildings, particularly workspaces. The collected data are then analyzed in order to manage workplaces more efficiently. 15,000 sensors have already been deployed in smart buildings and Clickey is preparing to increase this amount to over 100,000 units in the next months to come.
The Dutch company provides 4 different types of sensors to their clients – the Occupation Sensor, Comfort Sensor, TempPro, and Energy Monitor.
The Occupation Sensor detects the presence of individuals behind a work desk, in meeting rooms, or in restrooms. Meanwhile, the Comfort Sensor records temperature, humidity, light, sound, CO2 levels, and battery levels. It also registers human presence through movement and human interaction through its push button. Additionally, the TempPro is a multi-purpose temperature sensor that sends out an alarm whenever specific temperature thresholds are reached. This is ideal for workplaces where temperature levels need to be monitored. Finally, the Clickey Energy Monitor measures how much and where energy is being used.
Clickey has also developed a people counter that determines the number of persons passing through a hall or a doorway in real-time. Specifically, it can identify a very good estimate of the number of people who are passing in groups or simultaneously.
"The increasing growth of the smart building industry opens up more diverse use cases that require a large spectrum of different sensors. In this regard, we will be developing more smart building products in the coming months, such as a paper bin level sensor, running on Actility LoRaWAN connectivity. Through this, we visualize ourselves taking the lead in optimizing workplace efficiency through making buildings smarter using devices that are supported by a secure, reliable network," said Pedro de Smit, Technical Director of Clickey.
Since Clickey's transition to Actility, the company already has 85 gateways in the Netherlands and is planning to increase this to over 100. Clickey is also considering deploying gateways in Germany and other European countries.
END
For further information: 
Actility: Gabor Pop 
gabor.pop@actility.com 
Notes to editors: 
Actility & ThingPark™ 
Actility connects the industrial internet of things. Our IoT connectivity platform, tools, and fast-growing ecosystem enable our customers to create IoT solutions that transform business, industries, and processes. The ThingPark LPWA platform connects sensors gathering data to cloud applications on any scale, from global or national networks to secure on-campus enterprise solutions, managing devices, data flows and monetization. Our value-added applications and business services enable roaming, device software update, geolocation, and smart grid. Actility is at the heart of a thriving customer ecosystem, connecting solutions partners, supporting developers and device makers preparing their LPWA product for market, and providing an e-commerce Marketplace offering global distribution to solution providers. Actility co-founded the LoRa Alliance and continues to pioneer LPWA networking technology.