Cougar Automation brings Actility LPWA IoT solutions to UK as first
Gold Solution Partner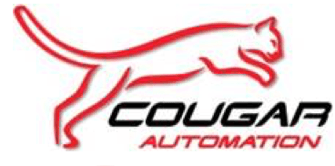 Industry 4.0 Summit, Manchester, 4th April 2017: Actility, the industry leader in Low Power Wide Area Networks (LPWAN), today announces that Cougar Automation, one of the UK's largest independent control system integrators, has become its first Gold Partner in the UK, and will be offering IoT solutions powered by Actility's ThingPark platform. Cougar and Actility are showcasing solutions at the Industry 4.0 Summit, and can be found on Stand Q30.
"ThingPark will allow us to provide our clients with a host of new business advantages," says Simon Pape, Business Development Manager at Cougar. "It lets them have low-power wide-area connectivity, and manage thousands of sensors and connected items across the Internet of Things. We'll be able to help them increase the efficiency and reliability of their factories and industrial plants across a range of sectors, improve safety and create new business opportunities."


Cougar Automation is a well-established, reliable and sought-after supplier of System Integration Services, including industry-leading expertise in tailoring programs based on the Internet of Things. Their team of more than 100 engineers has been offering such services as industrial control and automation, cyber security and safety for more than 25 years from their offices across the UK.
"We're delighted to have Cougar on board to bring the power of LPWA and ThingPark to industrial IoT projects in the UK," says Actility CEO Mike Mulica. "Their unrivalled expertise in control and automation will leverage the power of our platform to deliver outstanding solutions for customers, and their commitment to support those customers is second to none. This partnership is a clear indicator of the fact that LoRaWAN is now mainstream as a way of serving the growing appetite for complete industrial IoT solutions."


Actility's solution partner programme supports sales of ThingPark-powered IoT solutions by providing an extensive knowledge base, training resources, access to marketing resources and tools to help design, demonstrate and price a proposal. As` a Gold Partner, Cougar will also benefit from high visibility within the ThingPark ecosystem, access to a pipeline of ThingPark leads, and easy-to-use and rich APIs to develop their own tools and applications.
"Actility brings an unrivalled level of innovation to our service offerings," says Simon. "We're pleased to be partnering with an organisation that understands what our customers need to function at peak performance levels. And they bring the highest devotion to customer service, which is a perfect match for our culture at Cougar."