ThingPark Exchange Extends LoRaWAN Roaming to 25 Networks Worldwide with New NS Vendors and Satellite Operators
Press Release, Paris, France – 22 July 2021
Actility is proud to announce that ThingPark Exchange, the first and de facto standard LoRaWAN® peering hub in the industry, has successfully completed interoperability with multiple new LoRaWAN infrastructure vendors, terrestrial and satellite operators, and has reached 25 connected networks globally. The new additions bring LoRaWAN® roaming virtually worldwide thanks to Actility's roaming platform.
Actility, with its mission to accelerate LoRaWAN® adoption by lowering barriers, continues to lead the LoRaWAN roaming footprint expansion and the standard specification development after being the first to operate the first LoRaWAN® peering hub since April 2019 – ThingPark Exchange – to facilitate roaming across the globe by building the LPWAN backbone.
Standards-compliant open platform: connect once, peer with any other network.
ThingPark Exchange is vendor-neutral, as it is fully compliant with the LoRa Alliance standard roaming protocol, and an open platform.
ThingPark™, Actility's IoT platform, is already being used by the vast majority of nationwide LoRaWAN® network service providers (over 50) and hundreds of companies all over the world. ThingPark Exhange has been connecting many public LoRaWAN® service providers and large industrial solution providers, giving them access to scalable, secure, and manageable peering among the ever-increasing number of networks, spanning public and private networks, terrestrial and satellite, LoRaWAN and non-LoRaWAN networks, and networks based on both Actility and non-Actility platforms.
Successful interop with the network implementations of Sagemcom, Everynet, Loriot, Orbiwise, A2A, Semtech, Lacuna and Hiber keeps on expanding the ThingPark Exchange interconnection service to networks served by these 3rd-party infra vendors. The Hub is also connecting two LoRaWAN Join Servers: Semtech Join Server and Actility's ThingPark Activation/ Join Server. Moreover, the addition of new satellite networks Kineis and Swarm, joining the already connected Lacuna and Hiber, brings to 4 the number of space connectivity providers roaming on ThingPark Exchange.
LoRaWAN Backend Interfaces Technical Specification completed in Q4 2020 (see LoRa Alliance press release) enhance ease-of-use for roaming implementations and add support of LoRaWAN geolocation features for roaming devices. LoRaWAN roaming covers both mobile assets and fixed ones of multi-national customers whose devices leverage the radio coverage from roaming partners across multiple countries. In addition to public-to-public network peering, LoRaWAN's roaming capabilities also support public-to-private peering. The LoRaWAN protocol also offers a unique feature, whereby a given device could be served simultaneously by several gateways that may belong to the home and one or more visited networks. From a functionality perspective, this allows several networks' gateways to act as one, with unified coverage serving the device.
Device Activation made easy for global solution providers.
One of the biggest advantages of the ThingPark Exchange platform is that it facilitates the activation of devices in any country for solution providers with a global footprint.
With the availability of nationwide coverage, ThingPark Exchange service as a peering hub that interconnects multiple LoRaWAN networks has helped create a global market for multi-country LoRaWAN use cases in Smart Manufacturing and transport and logistics. By adding the support of its ThingPark Activation Service on top of the ThingPark Exchange peering hub, Actility makes it easy for large device manufacturers to securely manufacture devices and roll them out across multiple country markets without the hassle of sharing secure device credentials for multiple provisioning across multiple networks.
For example, Schneider Electric is using ThingPark Activation to enable their global LoRaWAN-based solutions in Energy Management and Industry 4.0 verticals. The device manufacturer can massively produce LoRaWAN devices without having to personalize them for a given LoRaWAN network. ThingPark Exchange takes care of securely sending activation requests from any network to a central ThingPark Activation service.
ThingPark Exhange at a glance:
At the time of this publication, LPWAN networks using ThingPark Exchange include:
Orange in France and Romania
Swisscom in Switzerland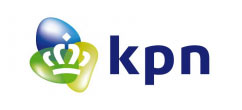 KPN in Netherlands

Proximus in Belgium and Luxembourg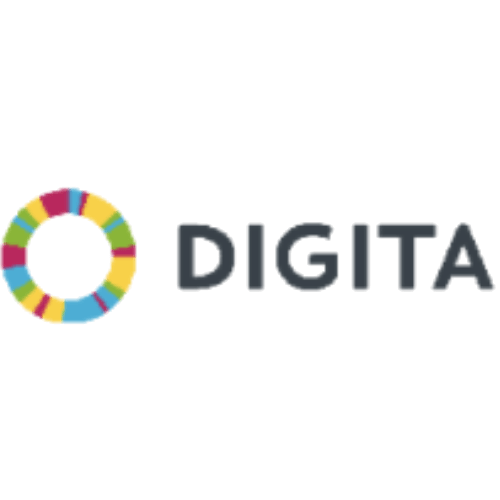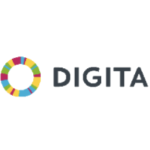 Digita Oy in Finland
Pingday in Sweden

National Narrowband Netwonk in Australia
Objenious by Bouygues Telecom in France
Altibox in Norway
ER-Telecom in Russia
A2A in Italy
Connexin in the United Kingdom


Telekom Srbija in Serbia
VTC Digicom in Vietnam
3S in Tunisia
Everynet-powered public networks in Brazil (American Tower do Brazil), Indonesia (Telkom Indonesia), Iceland (Lysir), UK, Ireland, Spain, Italy, Mexico, and the United States
Schneider Electric (a multi-country private network)
Abeeway (a multi-country private network)
Actility ThingPark Activation / Join Server (global)
Semtech Join Server (global)
Kineis (satellite network)
Lacuna (satellite network)
Hiber (satellite network)
Swarm (satellite network)
ThingPark Exchange is an open platform that successfully interoperates with the vendor implementations below using the LoRa Alliance roaming and activation standard specifications. With the latest addition of Loriot and Orbiwise, Actility welcomes the networks running on these implementations to join ThingPark Exchange as well!
About Actility   
Actility is a world leader in Low-Power Wide-Area Networks (LPWAN) industrial-grade connectivity solutions for the Internet of Things. Actility provides its ThingPark™ platform and network technology to deploy, operate and maintain public and private wireless IoT networks within a unified, scalable and versatile network infrastructure. The vast majority of nationwide LoRaWAN® network service providers (over 50) and hundreds of companies trust ThingPark™ all over the world. Through its subsidiary Abeeway, Actility also provides patented ultra-low power tracking solutions. ThingPark Market offers the largest selection of interoperable IoT gateways, devices and applications to simplify and accelerate deployment of use cases.
Contact us here: https://www.actility.com/contact