Enforta and Actility announce deployment of IoT network spanning the vast territory of the Russian Federation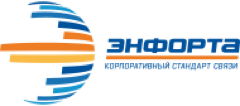 Enforta, the Russian telecom operator owned by ER Telecom Holding, and Actility, the industry leader in Low Power Wide Area (LPWA) networks have begun a collaboration to deploy a LoRaWAN wireless network delivering IoT services across Russia.
ER Telecom is the second largest and fastest-growing Russian telecom operator, already catering to the majority of Russia's largest enterprises. The company has decided to develop an IoT business on the basis of LoRaWAN technology as one of the key directions of its strategic development, planning to provide IoT services for large corporations and state authorities.
The sheer size of Russia, spanning eleven time zones, presents some real challenges to national scale  telecom operators, but also creates great opportunities for LoRaWAN technology, with its long range enabling extensive coverage to be deployed with the minimum of network infrastructure.
Andrey Kuzyaev, President of ER Telecom Holding, comments: "Russian enterprises are currently in the stage of digital transformation that will considerably improve the efficiency of business. The Internet of things is the foundation for the development of a digital economy having unlimited growth potential.  By our estimates, based on the forecasts of the leading international analytical agencies, the volume of the Internet of Things market in Russia will reach almost 800 bln. Roubles by the year 2022. Taking into account all the opportunities that digital economy provides, we have decided to extend our business and enter adjoining markets and launch an IoT network with the federal coverage in 60 cities with our partner Actility".
An important early focus of activity will be the oil and gas and mining industries, powerhouses of the Russian economy.  Sensors connected via LoRaWAN allow the oil flow remote monitoring through remote pipelines in remote and sometimes hostile environments.  In mining, LoRaWAN can be used to monitor vehicles and machinery and trigger pre-emptive maintenance to prevent faults and downtime, or track workers to ensure their safety during blasting operations.
Taking advantage of the tracking capabilities of LoRaWAN,  early customers of the new network could be  industrial and logistics companies, which could benefit from connected logistics  to increase the efficiency of  supply  chain and operations.   Special interest is shown by these companies in geolocation of  goods, especially along the Trans-Siberian railroad.