Take the Pulse of the Fast West with Deloitte France's Tech Awards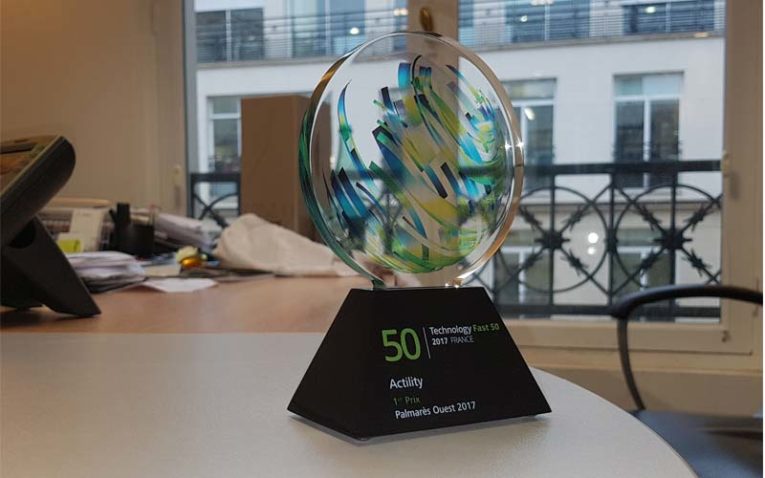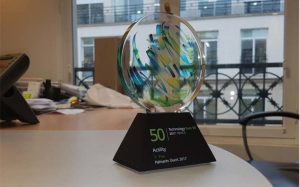 As 2017 is drawing to an end, we're well into the business ceremonies season! Last month, I was representing Actility as the incumbent Entrepreneur of the Year in the 2017 EY France awards. On 9 November, we were back in the spotlight with the Technology Fast 50 West French award.
The event organized by Deloitte and In Extenso aims to award companies in Western France that achieved the highest growth rate over the past four years. This third edition of the Awards gathered 65 local businesses from all kinds of industries including Biotech, Science, Energy, Greentech, Internet and Telecoms etc with the number of industries set to grow in the nearest future.
"The participating companies all have great and beautiful ambitions. They contribute to the development of our territories," said Alexis Levasseur, Western Region Leader, Deloitte France.
It was an honor to have been nominated alongside OptiMarché and Akeneo.
"The West region shows a promising economic dynamism, which attests to their attractiveness to investors," commented Patricia Braun, Présidente d'In Extenso Innovation Croissance.
The entertainment highlight was the performance of the French illusionist GUS!
One can only look towards the future with excitement as Western France aims to become a world-class start-up accelerator with Rennes as its beating heart.