Actility announces availability of its ThingPark Activation service on top of its multi-country peering hub ThingPark Exchange to enable global device manufacturers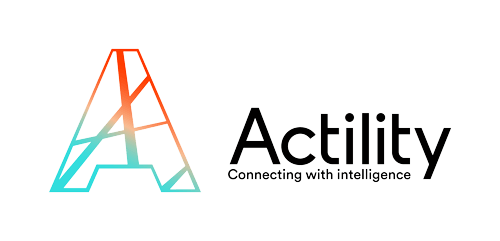 MWC Barcelona, February 25th, 2019 –
Actility, the industry leader in Low Power Wide Area (LPWA) networks, announced the deployment of its LoRaWAN-based ThingPark Activation service over its multi-country peering hub ThingPark Exchange, the first hub for international IoT roaming.
With the availability of nationwide coverage, ThingPark Exchange service as a peering hub that interconnects multiple LoRaWAN networks has helped create a global market for multi-country LoRaWAN use cases in Smart Manufacturing and transport and logistics. By adding the support of its ThingPark Activation Service on top of the ThingPark Exchange peering hub, Actility makes it easy for large device manufacturers to securely manufacture devices and roll them out across multiple country markets without the hassle of sharing secure device credentials for multiple provisioning across multiple networks.
Actility CEO and founder Olivier Hersent said: "We launched ThingPark Exchange in mid-2018 to extend the capability of our clients' national networks. By adding ThingPark Activation on top of ThingPark Exchange in 2019 a device manufacturer can massively produce LoRaWAN devices without having to personalize them for a given LoRaWAN network. ThingPark Exchange takes care of securely sending activation requests from any network to a central ThingPark Activation service" Since announcing the launch of ThingPark Exchange in 2019, Actility has added new peering partners such as Schneider Electric, to enable their global LoRaWAN-based solutions in Energy Management and Industry, KPN the LoRaWAN nationwide network provider in the Netherlands and Hiber the LoRaWAN low-cost satellite connectivity network provider.


"LoRaWAN's potential is phenomenal and we are leading the way in proving its capability. We first focused on connecting cities but now entire countries such as Germany, France, Switzerland and The Netherlands have full IoT connectivity with LoRaWAN. We can now create a pan-European LoRaWAN network. Through the combination of ThingPark Activation and ThingPark Exchange we not only aggregate data connectivity from multiple networks but we simplify and secure the process for LoRaWAN device manufacturers by aggregating activation requests once a device connects to a network anywhere in the world," added Olivier Hersent.
ThingPark Exchange is a component of Actility's ThingPark Services Center, which offers a range of services to enrich and augment the capabilities of deployed networks. It includes ThingPark Activation for large-scale device activation; TP Location for one-stop location determination and exposure using a mix of several location technologies; and TP FOTA Server which enables firmware-over-the-air update of devices in the field, increasing their lifetime & enhancing security.
The Exchange hub enables LoRaWAN service providers to consistently execute and control their roaming agreements. If necessary, traffic policy and Service Level Agreements (SLA) can be customised through individual commercial agreements.
Actility was launched by IoT industry and LoRaWAN experts in 2010 to accelerate low power global connectivity. Actility co-founded the LoRa Alliance and continues to pioneer low power wide area (LPWA) networking technology.
ENDS
For further information:
Actility
Anne van Gemert: anne.vangemert@actility.com / +33 6 47 37 30 21
Notes to editors:
Actility connects the industrial internet of things. Our IoT connectivity platform, tools, and fast-growing ecosystem enable our customers to create IoT solutions that transform business, industries and processes. The ThingPark LPWA platform connects sensors gathering data to cloud applications on any scale, from global or national networks to secure on-campus enterprise solutions, managing devices, data flows and monetization. Our value-added applications and business services enable roaming, device software update, geolocation and smart grid. Actility is at the heart of a thriving customer ecosystem, connecting solutions partners, supporting developers and device makers preparing their LPWA product for market, and providing an e-commerce Marketplace offering global distribution to solution providers. Actility co-founded the LoRa Alliance and continues to pioneer LPWA networking technology.