Actility partners with Blink Services to bring nationwide IoT connectivity to Sweden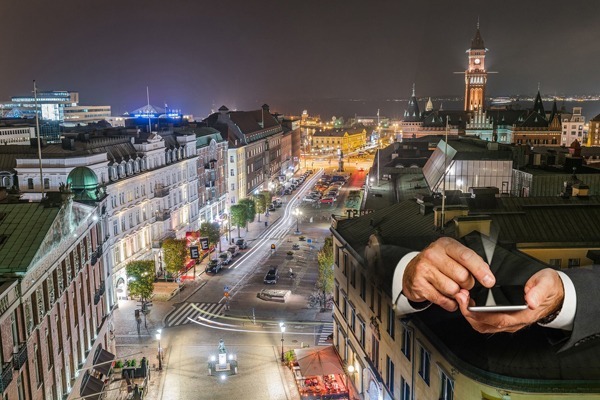 Actility, the industry leader in Low Power Wide Area Networks (LPWAN) and Blink Services, the Swedish company offering connectivity through the open network, LoRaWAN™ and smart city solutions, today announce they are working together to launch a national IoT network in Sweden. The partnership leverages Actility's extensive expertise and pioneering IoT technology platform, combined with Blink Service's digital smart city solutions, to deliver connectivity and scalable services. Through this approach, both parties will facilitate the digitalisation process and lay the groundwork for cities to adapt to smarter solutions. 
Following Blink Service's initial launch of the network in Helsingborg and Landskrona, it has gained rapid momentum, with several cities standing by for installation. By partnering with Actility, Blink Services will be able to increase the speed of deployment and deliver IoT connectivity on a truly national scale. The network will pave the way for a host of socioeconomic benefits, including smart traffic solutions, which dramatically reduce fuel consumption and pollution while increasing road safety, and smart agriculture technologies, which power more sustainable and environmentally friendly agricultural practices. 
These services will be underpinned by Actility's world-leading portfolio of location technologies, with IoT geolocation and tracking proven to optimise logistics and supply chains for a wide range of industry sectors. Blink has also developed its own applications in cooperation with the sister company, Blinkfyrar, Sweden's leading road sign supplier. A shared vision to increase road safety and create sustainable and efficient systems resulted in a product called Signsensor, which detects if a road sign is damaged and alerts engineers to repair it, eliminating the need for regular inspection visits.
"We're excited to be working with Actility to bring IoT connectivity to the whole of Sweden," commented Matts Lilja, Managing Director of Blink Services. "A digital wireless infrastructure for IoT will mean major changes and many opportunities. Technology can fundamentally change the conditions for several established business models, as we already see installed systems around the world.  Through working with Actility, we will be able to utilise its experience and hands-on knowledge, and work to set the standard for how things communicate with each other, both locally and nationally," Lilja added.

"National IoT networks have the potential to bring untold benefits to both lives and businesses, and truly enable us to build a better world," added Mike Mulica, CEO, Actility. "We are therefore delighted to be working with Blink Services to deliver nationwide IoT coverage in Sweden, and are looking forward to seeing the positive changes the network will drive."